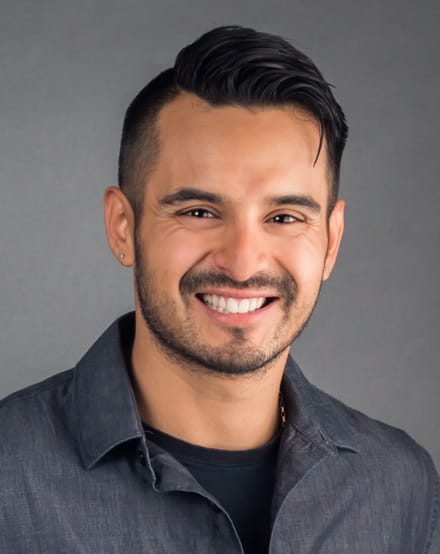 Danny Lopez, L.Ac., MSTOM is nationally licensed and board certified in Acupuncture and Chinese Herbal Medicine by the NCCAOM. He has had the privilege of practicing Chinese medicine in California, Oregon and currently practices and maintains a license in North Carolina.
Danny decided to pursue a career in acupuncture and Chinese medicine after witnessing its therapeutic effects on a friend with Bell's palsy, a condition characterized by spontaneous one-sided facial paralysis or weakness. Intrigued and amazed by the positive results acupuncture had on this condition, one not well understood by western medicine, he enrolled at the prestigious Pacific College of Oriental Medicine in his hometown of San Diego shortly thereafter. With a newfound passion for learning and developing his knowledge in holistic and natural medicine to help people reach their health goals, he paved his way through the Master's program, graduating Summa Cum Laude and specializing in sports acupuncture.
Thanks to the training Danny underwent with the renowned orthopedic acupuncturist Matt Callison at UCSD's RIMAC athletic center, he has been able to learn, apply, and hone skills to treat musculoskeletal imbalances that produce pain. These include performing orthopedic evaluations, practicing the muscle motor point acupuncture technique, and the prescribing of appropriate exercises and stretches. Using this protocol for his patients not only rehabilitates but also strengthens their injuries and/or imbalances. His experience has also been contributed to by his involvement in San Diego's downtown free and senior clinics where he treated a great deal of pain, mental conditions, drug addiction, and geriatric conditions, ranging from incontinence to dementia. In his continuous desire to be a better aid to individuals in healing need, Danny has sought out to learn different treatment methods and to broaden his exposure to treating various conditions. He has done this by volunteering his time and services to sports injuries patients at AcuSport Health Center in San Diego, traveling weekly just south of the border to Tijuana, Mexico to treat people in search of pain relief and weight loss supplementation, and by collaborating with successful physical therapists in Bend, OR, adding depth to his understanding of biomechanics and learning new additional, effective treatment techniques. In all of his experiences, Danny has been, and continues to be, dedicated to meticulously tailoring the most effective and appropriate treatment that is right for any individual and their condition.
Danny is originally from San Diego, CA and eventually moved to Central Oregon to be married. It was there in beautiful Bend, Oregon where he began practicing Chinese medicine in his own practice and at the Athletic Club of Bend. Apart from doing the work that he loves, Danny spends his time reading books, staying active, and going on outdoor adventures with his lovely wife.