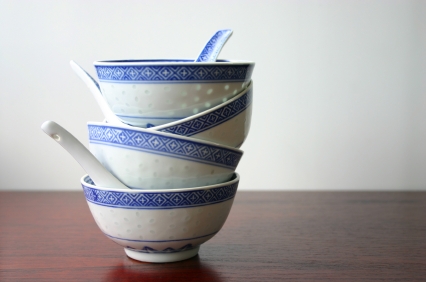 By Toby Helmstetter, LAc
After the holidays, we're all feeling a little digestive overwhelm. Pretty much everyone feels like they consumed way too much sugar, way too much alcohol, and just way too much in general. Not only that, but the winter weather, more parties and less sleep mean more exposure to colds and flu, so our immune systems could use a little boost. What better way to fix all those problems than some homemade chicken broth?
By now, many of you know how much we at TAC love the benefits of good bone broth. Full of essential minerals, bone broth is known for its ability to "heal and seal" the gut. Thanks to the boiled down cartilage, it is loaded with the nutrients needed for joint health; thanks to all the gelatin, it's great for healthy hair, nails, and skin; and thanks to all the amino acids, it helps fight infection and reduce inflammation. But wait, there's more! The following recipe makes a great addition to any meal. By adding just a few ingredients to your already made broth, you can turn it into a great digestive tonic that warms and satisfies the whole system. Likewise, it's a powerful remedy for a cold, or to take during the flu, and especially to rebuild electrolytes after a stomach bug. The recipe comes from one of the essential cookbooks I have at home, Nourishing Traditions by Sally Fallon.
Coconut Chicken Soup
1 quart chicken stock
1-1/2 cups whole fat coconut milk or 7 ounces creamed coconut
1/4 teaspoon dried chili flakes
1 teaspoon freshly grated ginger
juice of 1 lemon
sea salt (to taste)
several green onions, very finely chopped (optional)
1 tablespoon finely chopped cilantro (optional)
Bring the stock to a boil, skim any foam that rises to the top and add coconut milk or creamed coconut, lemon juice, chile flakes and ginger. Simmer for about 15 minutes. Season to taste with salt. Ladle into soup bowls or mugs and garnish with onions and cilantro. Serves 6.