Meet the Fertility Practitioners
The practitioners who make up Triangle Acupuncture Clinic's Fertility Wellness Program are all specialists in Oriental Reproductive Medicine in addition to their Master of Science degree in Traditional Chinese Medicine. Each practitioner brings unique skills to the program and in addition undergoes a training period in order to master the philosophy and techniques of infertility treatment at Triangle Acupuncture Clinic. Consistent, quality care is assured whether you choose to see one practitioner exclusively or rotate between them.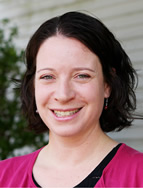 Katherine Rowe, LAc, FABORM is Director of Triangle Acupuncture Clinic's Fertility Wellness Program and a member of the American Society for Reproductive Medicine (ASRM). Katherine attended Five Branches Institute in Santa Cruz, CA and has advanced clinical training in infertility from coursework completed at the Zhe-Jiang College of Traditional Chinese Medicine in Hangzhou, China. She has complimented this education by studying with Randine Lewis, author of The Infertility Cure and Jane Lyttleton, world renowned infertility and Chinese Medicine specialist. Katherine has a special interest in menstrual health education and a goal of preventing infertility by reaching women with menstrual irregularities early, before hormone imbalances develop into more serious concerns.
Kolleen Mitchell, LAc, FABORM approaches fertility from a holistic standpoint emphasizing the importance of not only Acupuncture and Chinese herbal remedies but also emphasizing strategic diet, supplementation and mind body practice. Kolleen has studied with prominent Chinese Medical figure Bob Flaws in the treatment of infertility. One of the most important goals in her practice is to create a continuum of care for her patients transcending fertility enhancement, conception, all phases of pregnancy, and into the lives of the children through the treatment of pediatric disorders. As a parent who utilized Chinese Medicine to enhance her own fertility, Kolleen has seen first hand the benefits of Acupuncture and Chinese Herbs. She emphasizes the creation of emotional and physiological support through what can be a difficult journey for women on their way to conception.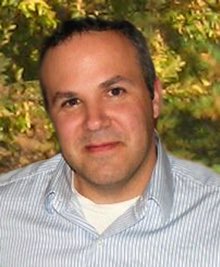 Rick Oberg, LAc. graduated summa cum laude from the Midwest College of Oriental Medicine in 2005. Rick was drawn to specialize in fertility acupuncture and pregnancy care, due to his own personal struggle with fertility. Rick's wife, Lori, suffered four miscarriages and had exhausted every avenue using traditional Western medicine care, which included invasive fertility treatments and surgery, to conceive a child. They were told that his wife would likely never be able to carry a child to term. Rick started researching alternative options and looked into the benefits of acupuncture for fertility and pregnancy health. They decided to try again using acupuncture and traditional Chinese herbs. Rick and his wife were able to conceive naturally and his wife was able to carry their daughter to term. They have since had two more daughters using acupuncture and Chinese herbs to conceive and keep each pregnancy healthy and stable. Rick understands, from a personal level, the roller coaster of emotions and frustrations that are experienced during the fertility process. He treats a wide range of both male and female infertility issues with an emphasis on total body health and balance. Rick has over eleven years experience working as an acupuncturist with fertility clinics across Wisconsin, Illinois, the Midwest and Colorado. During that time he has successfully treated countless fertility patients, many of which were told or believed they had little to no hope. Rick is dedicated to assisting his clients in achieving their dream of a healthy child through natural and compassionate care.
Patrick Marron, LAc, LMBT - Patrick's focus in utilizing Chinese Medicine to support fertility started during his graduate education. During his early clinic rotations he crafted acupuncture and herbal treatments for patients who were in various stages of their reproductive journey. Patrick saw first hand how effective Chinese Medicine was at not only supporting fertility but also transforming a woman's quality of life by improving pain and other symptoms associated with the menstrual cycle. These specifically rewarding clinical experiences lead him to devote himself to utilizing the best of eastern medicine and western medicine in treating women's health. Patrick honed his fertility skills at the Texas Center For Reproductive Acupuncture (TCRA) one of the largest and busiest reproductive acupuncture clinics in the country. Over the course of thousands of patient visits, Patrick has worked with couples looking to improve their overall health in order to improve their reproductive health. He was a part of many fertility successes and has been blessed to see lives improve and families grow.