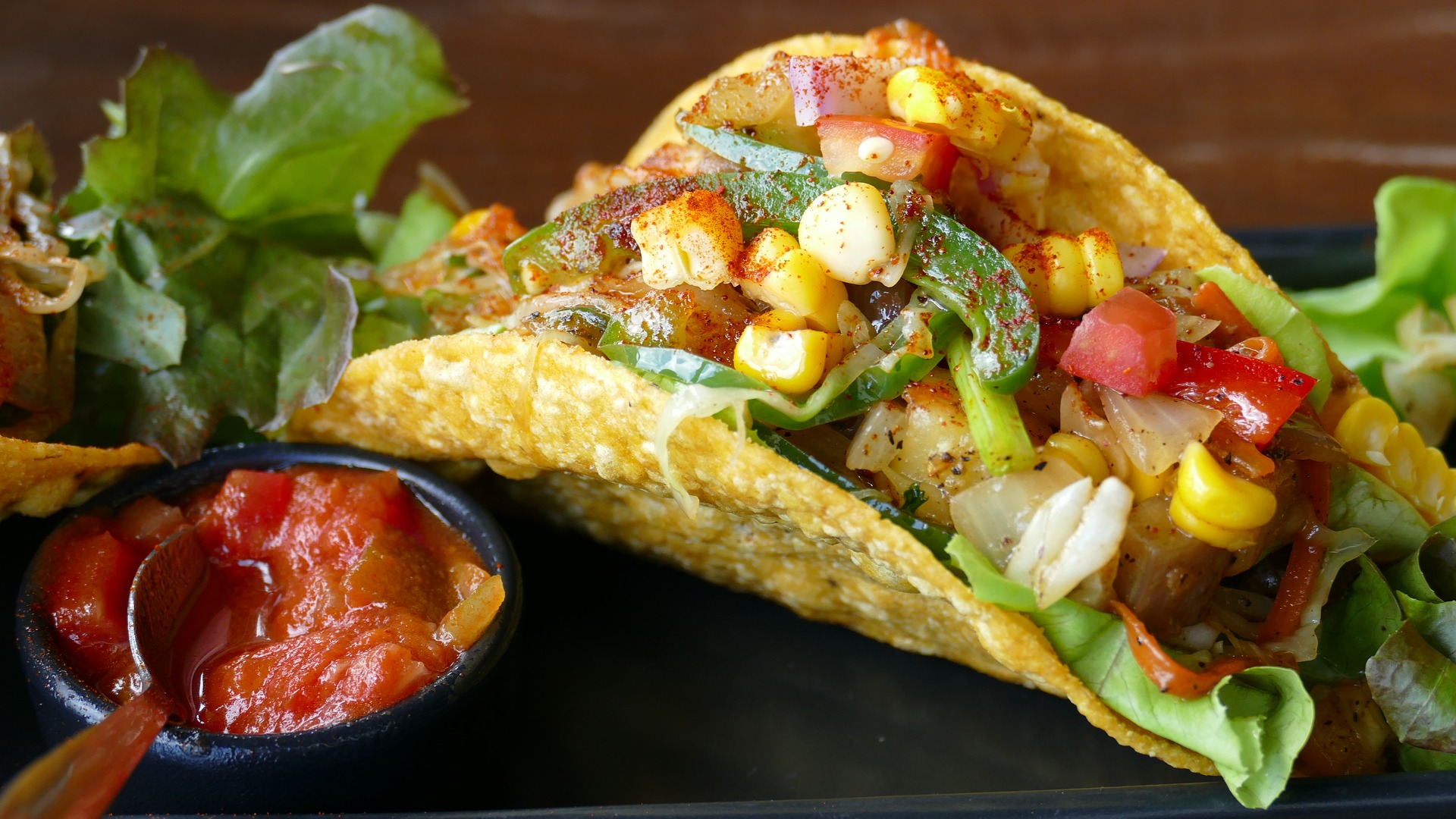 The new hero of your summer is the breakfast taco! With just a little prep on the weekend you can start your day with a delicious spin on the morning meal. Too many of you skip breakfast – let's spice it up and make it something to enjoy!
The gist of it is, you need to plan out a couple proteins, fillings and toppings on Sunday so your breakfast taco is ready in minutes each morning. Here is what you need:
Tortillas: taco size soft corn or whole grain flour tortillas
Proteins: turkey bacon, regular bacon, crumbled sausage, eggs (eggs are best made day of and not prepared ahead of time on Sunday).
Fillings: Sauteed peppers and onions, sautéed spinach, kale or chard with garlic, black beans
Toppings: salsa, guacamole
You can prepare everything on Sunday except the eggs, you'll want to do those the morning of, and just store in the fridge. Then assemble and reheat, creating new combos every day. Play around with different types of salsa – green, fruity and spicey. Making guacamole from scratch will bring a smile to your face all week as it jazzes up your breakfast taco and is a simple healthy snack. Here is a super quick and easy recipe:
3-6 ripe Avocados
1 big clove garlic
salt
2 limes
Peel the clove of garlic and chop on a cutting board. Cover with ¼ teaspoon of salt and using the flat side of the knife blade, smash the garlic. You want to form a garlic paste so push down with the knife and drag/scrape the garlic across the cutting board in short strokes. After about 30 seconds you will see you've broken the garlic down until it's a liquidy paste. Put this in your bowl. Open your avocados and dump the flesh in the bowl, add the juice of 2 limes. Mash it all together and adjust salt to taste. Store in fridge with a layer of plastic wrap pressed up against the top of the guacamole, this prevents it from turning brown.
P.S. A breakfast taco bar is also a great twist on the usual carb-heavy brunch and makes a fun way to entertain!