Vote TAC for the Indy Best Acupuncture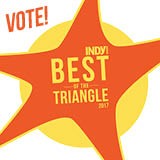 It's that time again! We are honored to be in the running for the 7th year in a row for the Indy Best Acupuncturist award! Vote now through May 8th! You can find us in the category Health and Body, Best Acupuncturist.
Thank you, we are so grateful to be part of this wonderful community. We couldn't be the best without you!