Opportunity to Include Acupuncture in NC State Employee Health Benefits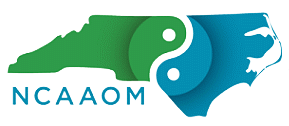 We have an opportunity. Over the past several years, the NC Association for Acupuncture and Oriental Medicine (NCAAOM)'s Director of Government Affairs (our very own Chris Helmstetter), and their lobbyist, Randolph Cloud, have been meeting with the NC Department of State Treasury to get acupuncture included in the state employees' health benefits plan. According to the NCAAOM, it looks like they are going to be given an opportunity to make a presentation on August 28th for acupuncture to be a covered benefit for ALL NC state employees.
The opportunity to give the presentation is not a guarantee of inclusion (in fact, it usually takes several attempts before a change is made), but it is a huge step forward. The NC Board of Trustees is interested in benefits that are cost effective, have positive outcomes, and are in demand by state employees. The NCAAOM created a presentation that details acupuncture's positive outcomes and cost effectivenes. It also must be demonstrated that state employees want this benefit.
This is where we need your help. We need state employees to go to the NCAAOM website and sign a petition to show their support for adding acupuncture as a covered benefit. If you are a state employee and can sign this petition, it will show the Board of Trustees that there is a demand for acupuncture services. The NCAAOM created a professional video produced called "Treated Differently." It explains the case for acupuncture to be included in the state employees' health plan.
Your help could make the possibility of access to acupuncture services a reality! If you or someone you know is a state employee, please encourage them to sign the petition and help make difference for thousands of state employees.