Staff Spotlight - Interview with Daerr Reid, LAc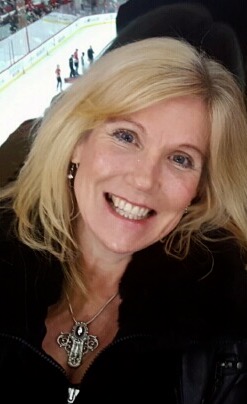 We recently welcomed a very well-known and beloved NC acupuncturist to our team and can't wait for you all to experience what a compassionate, ray of sunshine she is to everyone she meets. Please read on below for a special interview we did. Daerr is currently accepting new patients in our Raleigh office on Monday, Tuesday, Thursday, Friday and Saturdays.
Tell us how you got interested in Chinese Medicine and began your career as an acupuncturist.
Around 25 years ago, while in the process of investigating a post-graduate degree in psychology, I was fortunate enough to be treated by the first Licensed Acupuncturist in the state of NC for pain. I noticed that in addition to helping my pain I started feeling better overall. I had more energy, my general sense of well-being improved, and I began making better lifestyle choices. It had such an impact on my life that I decided to get my Master's degree in Chinese Medicine and Acupuncture.
What are some of the highlights of your work experiences before joining our team here at Triangle Acupuncture?
I had my own practice in Wilmington, NC until from 2001-2012. In 2010, I became involved in the politics of our profession. The Affordable Health Care Act was being debated in Congress at the time and it seemed important that acupuncture became integrated into our health system. In 2012, I closed my private practice to devote more time to advocacy. Since that time, I have worked with colleagues as a contractor in both Wilmington and Raleigh. Before Covid I was affiliated with Regenesis, MD, an integrated, anti-aging medical practice. I am delighted to have the opportunity to now work with my esteemed colleagues at TAC in their beautiful new clinic!
Do you have a specialty or an area of focus with your work at this time?
Pain continues to be the predominant issue that I treat. These past few years I have studied neuroscience in relation to longevity medicine and pain management. With advanced technology, MRI's show what part of the central nervous system is affected by acupuncture. This is a huge confirmation that explains how acupuncture treats pain. We know certain chemicals are released from specific areas of the brain and we can now see how a certain acupuncture point or combination of points stimulate these areas of the brain to release chemicals such as oxytocin and/or endorphins. I continue to enjoy treating anxiety, insomnia and health concerns related to the brain because acupuncture is extremely affective in resolving these issues. Staying informed about the latest insights on aging gracefully remains a passion. Prevention of disease has always been a focus of East Asian Medicine.
As acupuncturists, we always look to take care of our patient's whole selves – mind and body. Can you speak to how that affects your treatment style and why it's so important to you?
My goal with every patient is to resolve the deeper root of their health issues. Sometimes a sprained ankle is just a sprained ankle. However, if we take a closer look at what we were doing when we sprained our ankle, it could be that we slipped and twisted the ankle because we are going too fast. Or perhaps we were not fully present in our own lives due to stress. I always work with patients on the level that they want to work. If someone has a migraine and is simply looking for relief, acupuncture is extremely effective. If that person wants to permanently eliminate having migraines and expresses a desire to work at a deeper level, I am happy to look at the big picture which includes diet, lifestyle and current circumstances that can impact health. We have the ability treat both the symptoms and the underlying condition when warranted.
What can people expect when working with you- do you primarily use acupuncture and what other modalities do you include in your treatments?
I use multiple modalities. We have a lot of tools in our toolbox in addition to acupuncture. I do traditional fire cupping and gua sha as well as using moxibustion. I have advanced training in neuromuscular massage, so I typically do some work with my hands. For 15 years I specialized in fertility treatment which requires advanced herbal medicine knowledge as does internal medicine and issues like anxiety. Supplements are not my primary area if of expertise but I do have a lot of experience working with them. Of course, with my background in psychology, I enjoy working with emotional health. We have come a long way the past 10 years with neuroscience in being able to understand and explain how the brain works.
What are your go-to forms of self-care?
As far as treatment, I regularly get acupuncture, massage, and chiropractic work. I have found IV therapy as well as HBOT very helpful. Facials are my favorite way to take care of my skin. Of course, we do the best self-care by eating well and exercising regularly. I feel my best when I cook and eat my last meal by 5pm. I tend go through phases where I am more dedicated to yoga and Pilates. I always love to walk in nature and garden. Hiking in the woods is top on my list of activities!
What is your favorite thing about living in North Carolina?
I love everything about living in NC. My childhood was so much fun growing up on Wrightsville Beach. That is actually how I learned about the 5 Elements. I grew up on the beach swimming in the ocean and sailing. We were outside all the time. I still love to be outside. I began hiking the Appalachian Mountains in high school in the wilderness club. North Carolina has everything! Here in the Capital City, not only are we at the heart of politics, but we also get to experience so many cultural events. I love a good blues band and all the different art festivals we have in the area. A few years ago, I got to see Harry Connick, Jr. perform his pre-Broadway show. You really can't beat the entertainment in the Triangle!