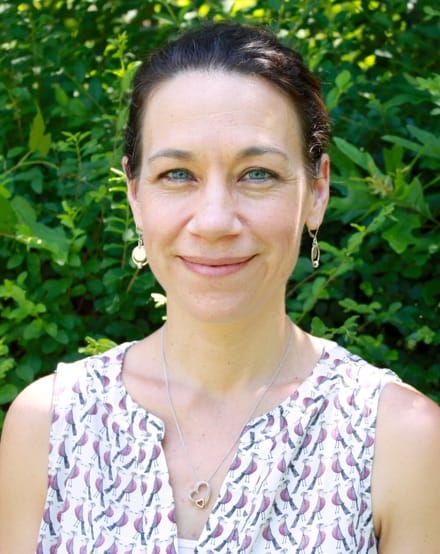 Bethany Hauch, LAc, graduated from the New England School of Acupuncture, the oldest college of Acupuncture and Chinese Herbal Medicine in the United States. Bethany is nationally licensed and board certified in both Acupuncture and Chinese Herbal Medicine by the National Certification Commission for Acupuncture and Oriental Medicine. Prior to beginning her Eastern medical training, Bethany had professional experience in Western medicine as a Doctor of Veterinary Medicine and medical writer/editor.
Bethany's journey toward becoming an acupuncturist began in a somewhat unusual way. During her veterinary medicine days, she was introduced to the power of acupuncture while using it to treat horses. After seeing horses responding so positively to this "alternative" medicine, she decided to try it for her own chronic migraines and was hooked when she experienced a full cure of her condition. Seeing the pathway that had opened up, she decided to take a chance, go back to graduate school and change her profession so that she could use acupuncture and Chinese herbal medicine to help people.
Bethany has a great deal of experience treating a wide array of conditions, including women's health, morning sickness, gastrointestinal disorders, anxiety, stress management, weight management, hypertension, high cholesterol, fatigue, acute and chronic pain, migraines, allergies, sinusitis, and sleep disorders. She has a particular interest in fertility and pregnancy acupuncture, and is currently working toward ABORM (American Board of Oriental Reproductive Medicine) certification. Bethany is trained in traditional Chinese medicine (TCM), Master Tung, Dr. Tan, and Japanese acupuncture styles, and uses techniques to match each individual patient's needs.
Bethany's philosophy of care is to establish and build upon a collaborative relationship with each one of her patients. Her primary goal is to provide an open atmosphere in which her patients can explore and embrace what she has to offer as an acupuncturist and Chinese herbal medicine practitioner. She also wants to inspire her patients to improve their health and make positive changes in their lives beyond the treatment room. This means that she often incorporates diet and lifestyle suggestions patients can take home with them; work they can do to complement and prolong treatments provided in the clinic.
In her spare time, Bethany enjoys spending time with her family (especially in the NC mountains), cycling, hiking, reading, and doing nerdy things like crossword and jigsaw puzzles.